SERVING COMMUNITIES COAST TO COAST TO COAST
We serve community.
We know it's better to build relationships with people before you're in the "heat of the situation."
We also understand that emergency management is often done from the corner of the desk – one of many competing responsibilities, and that information changes rapidly. 
With roots in community development, we have a deep understanding about the importance of connection, communication, and information sharing – all functions critical to optimal emergency management preparation, response, and recovery.
Through the EMLNetwork, we aim to support communities across Canada build capacity and resiliency.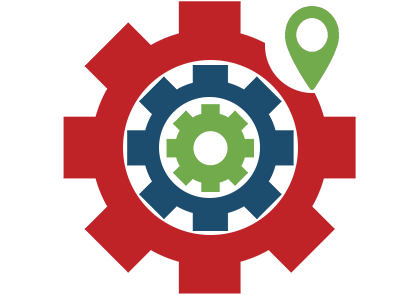 Local disasters require local resources.
Local communities are full of people, products, services, that can create a quick and relevant response to an emergency or disaster situation.
SOLUTION: The EMLPlatform is a space where this important information exists and stays current accessible
Disasters extend past borders and boundaries.
Response-ability improves when neighbouring communities are prepared, then connected to a network of collective resources.
SOLUTION: Our capacity development services support and encourage regional efforts and collaboration.
Large-scale disasters require shared solutions.
Tap into national supply chains, products, services, and organizations that have the capacity to respond, and support local responses across the country.
SOLUTION: The EMLNetwork is the bridge that brings national connections to local regions.

EMERGENCY MANAGEMENT
Emergency Management Organizations or EMOs are public and private sector emergency management organizations that have legislated responsibility to plan and prepare for, respond to, and recover from disaster situations on behalf of their citizens, clients, and stakeholders. 
Public sector EMOs like municipalities, First Nations, Metis, and Inuit communities are generally accountable to a form of government or elected officials, elders, or leaders.
Private Sector emergency management organizations are corporations or companies within industries that are regulated to ensure public safety. Private sector EMOs are generally accountable to owners and shareholders.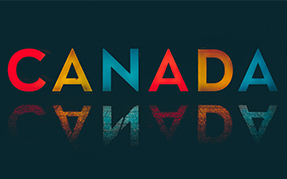 BUSINESSS
Businesses are integral and unacknowledged player in emergency response and management.
In a disaster, businesses often have the products and services needed to quickly mitigate damage and save lives, they are the vendors and suppliers.
Local businesses can tap into materials already on hand, easily connect into existing supply chains to find more, and deliver resources quickly – saving valuable time and money. 
Businesses that serve broader geographic areas are also fundamental when the disasters grow beyond the capacity of the local jurisdiction. 
There are eight (8) business categories that organize the product and service profiles on the EMLPlatform in alignment with established Incident Command System (ICS) protocols. 
They are: aviation, equipment, services, supplies, facilities, personnel, vehicles, and hazard type – with each category having a multitude of additional specialties that businesses can select that are applicable to their operations and offerings.

COMMUNITY
Fundamental to a community's overall capacity and resiliency, local or regional networks, associations, local agencies, and search and rescue groups often have direct access to community amenities, facilities, volunteers, and services. 
Not-for-profit or charitable organizations (NGOs) provide supports and services within the emergency management sector – may also provide products or services as part of their collaborative mission – such as provincial and national NGOs, such as Salvation Army Disaster Services, Canadian Red Cross, Search and Rescue Canada, and St. John's Ambulance.
Other examples within the Community sector also include chambers of commerce, associations, agencies, collectives, or networks that provide supports and services within the business or emergency management sectors.
The EMLPlatform has been designed to help emergency management organizations better connect within the sector and to local businesses, share information to help improve service delivery, and participate in a collaborative approach to contact management.
We offer several affordable listing plans for public and private EMOs, businesses, and community and non-governmental organizations.
EMO PLANS
The EMO Municipal Plans are designed for cities, rural municipalities, summer villages, towns, villages and regional coalitions.
The EMO First Nations Plans are created specifically for Bands, Inuit communities, Métis Settlements, Nations, and Tribal Councils. 
EM Non-Governmental Organization Plans for provincial and national NGOs that directly engage in emergency management activities.
We also have Listing Plans for Governmental which includes provincial emergency management agencies.  
We have Industry Listing Plans for crown corporations, gas and oil, education, healthcare, rail and transportation, utilities, mining, processing, and other.
BUSINESS PLANS
We offer several affordable service area-based Business Listing Plans:
FREE Local Resource (100 km radius)
Regional (300 km radius)
Provincial
Provincial Plus
National
NEW – Resource Listing Basic Profile Plan

Because we serve EMOs by managing and growing resource lists, we now also extend a FREE Resource Listing Basic Profile by Invitation to businesses or organizations that are already connected to an EMO's Resource List – we want you to remain connected if you wish to be viewed by this member only.
COMMUNITY PLANS
From Local to National, there is a plan designed to connect these important players to the EMOs and their respective resource lists.
This section is currently under review.