Village of Delburne moving forward with new emergency management platform
Delburne, AB, November 4, 2021 — The Village of Delburne is taking steps to improve efficiency in their emergency management program by joining a new platform designed to better connect with neighbouring communities, agencies, networks, non-governmental organizations (NGOs), and local vendors.
"Every disaster requires a local response," says Scott Cameron, Co-founder of Emergency Management Logistics Canada. "The EMLCanada.ca platform has been designed to support local communities and build capacity to prepare for, respond to, and recover from emergency situations."
When every second counts, having immediate access to updated product and service vendors saves time, money, properties, and potentially, lives. In the past, most emergency management organizations invested valuable resources building and updating their own contact lists. This new centralized logistics platform improves access, facilitates mutual support, and gives local businesses a tangible way to support emergency efforts – locally, provincially, regionally, or nationally.
"During the 2016 wildfires in Northern Alberta, one of our vendors had a 5000 gpm pump that could have made a difference, but the frontlines were unaware of the equipment, the vendor didn't have the right contact information to make the equipment available, and it sat in the shop during the event because there were no mechanisms designed to help make the connection," says Cameron.
"EMLCanada has created a national logistics database to make it easy for emergency management organizations to find what they need, when they need it."
EMLCanada provides emergency management organizations like the Village of Delburne with centralized logistics tools and access to local product and service vendors that can fill a critical need during emergencies from #blanketstohelicopters. EMLCanada is also proud to boost Canadian vendors by profiling businesses in local, regional, and national markets, while creating a community of practice that convenes the emergency management sector all in one place.
Founded by Scott Cameron and Pauline Mousseau in July 2020, EMLCanada is about enhancing emergency preparation, response, and recovery. The open platform allows stakeholders to easily find vendors and services, share information, build relationships, and enhance emergency response while saving critical time and money.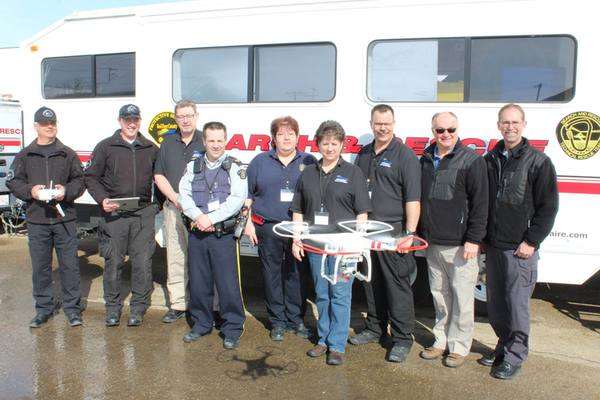 Benefits to EMLCanada include:
· Accessible online platform available 24/7/365
· Regularly updated Database
· Networking and Learning Opportunities with a monthly newsletter and regular training sessions delivered by subject matter experts
· Robust Search and Source tool to help find specific tools, equipment, and supplies in a rush
· Respond and Support tool flags your request and enables quick and direct responses from EMOs and Vendors
The Village of Delburne invites local businesses to build and maintain a profile on the platform to make their products and services known before the next disaster. "We may need anything from heavy equipment and sandbags to pizzas and hotel rooms to accommodate evacuees," says Dan Marsellus, Director of Emergency Management for the Village of Delburne.
Visit EMLCanada.ca to learn more about member plans and pricing and join Canada's only emergency management logistics platform today.