We help emergency management organizations (EMOs) review, develop, update and grow their resource list to support their logistics efforts so they can respond with confidence.
Using the innovative methods, we can ensure their list remains current, relevant, and targeted to meet their local needs as well as connect them into a network that grows that local list with shared solutions for larger events.
We provide resource list management services to support their preparedness needs.


Provide access to the EMLPlatform – an online searchable directory and platform with logistics tools and features like the Marketplace where businesses and organizations can profile their products and services.
Accessible anytime, anywhere, this shared online networking space features EMO, Business and Community profiles.
ALL platform members commit receive reminders to keep their content up-to-date and targeted, so everyone wins.
Fully searchable, and accessible 24/7/36 – the EMLPlatform is a better way of doing logistics, finding resources and creating connection!
We've created custom logistic tools that notifies when current activations occur, and enables requests and offers of support.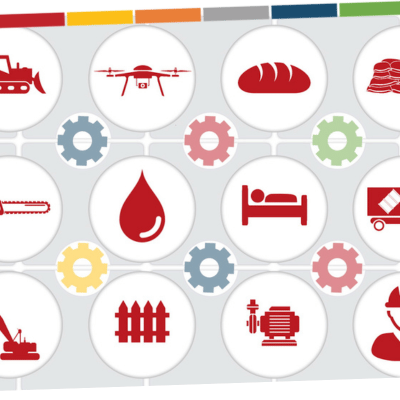 The Marketplace is a special place on the EMLPlatform where businesses showcase their available resources, featured products and services, and promotions along with additional information and keywords to ensure they are found by EMOs and other network members.